SAY NO TO NEUROMA SURGERY NOW
I have seen too many people suffer from Post Neuroma Surgery Pain. This site was built as an effort to touch more people seeking an answer to a tough problem, but can not find solutions elsewhere.
Don't fall victim and have a lifetime of disability with failed neuroma surgeries or stump neuromas. You DO NOT want neuroma surgeries, it is highly unpredictable and horrendously painful results if you have not tried other treatments prior.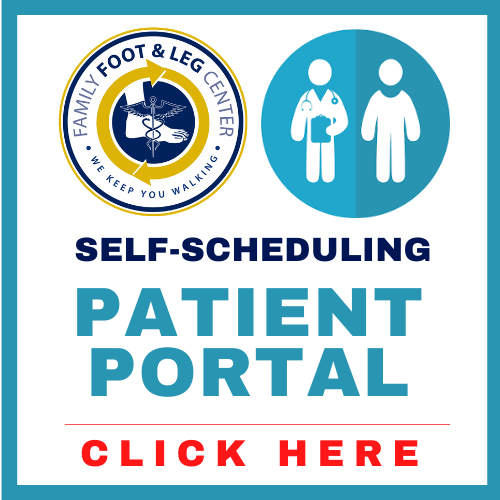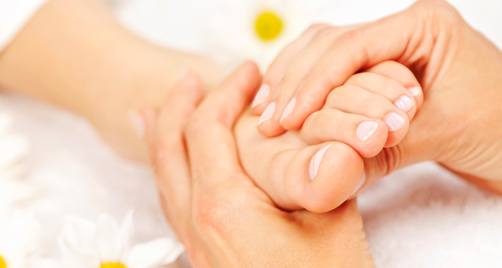 Do you have common symptoms of, " Pain, burning, feeling of a marble or rock in my shoe, toes spreading apart."


Most common space is between either the 2nd and 3rd toes or the 3rd and 4th toes. Often times people have it in both spaces.


Tight shoes can irritate, or high heels


Did you know that 75% of Americans wear shoe that is too small for them?


MRI can help but not always diagnostic


Ultrasound exam can be accurate but is dependent your ultrasound tech's experience


Clinical exam and history is the best way to diagnose neuroma.
Chuter, G.S.J., Chua, Y.P., Connell, D.A. et al. Skeletal Radiol (2013) 42: 107. https://doi.org/10.1007/s00256-012-1527-x
Abstract
Objectives
To assess the efficacy of radiofrequency ablation of Morton's neuroma (MN) as a substitute to surgery, in patients not responding to conservative treatment.
Results
All of the 15 patients suffered from intense pain during their normal daily activity prior to RF ablation, pretreatment VAS average was 7. Follow up of the patients was done after 1 week, 1 month, 3 months and 6 months. After RF ablation, pain disappeared in 9 cases (60%), 3 had mild pain (20%), 2 moderate pain (13.3%) and 1 with severe pain (6.6%) and proceeded to surgery. Complete resolution of pain was encountered in the patients with mild and moderate pain with conservative or second session of RFA. Conclusion

Radiofrequency ablation of Morton's neuroma, is an effective technique in treatment of symptomatic patient's after failure of conservative treatment and prior to surgical intervention.
Michel P. Genon MB BS Terence Y. Chin MB BS, FRACS Harvinder S. Bedi MB BS, FRACS, MPH Mark C. Blackney MB BS, BSc, FRACS
About Us
Great Neuroma Cure. Reliable professionals with many years of experience. We listen to our patients and work with them to address their needs through innovative solutions and using research proven, effective methods.


Services
Latest experience in technology to rid of your neuroma pain.
FootAnkle Connect App is now available to download FREE on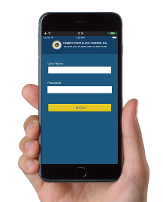 Description


If you are a patient with disorders on the feet and lower limbs, the Virtual consultation will surely help you.
We are a HIPAA Compliant facility and our Board-Certified podiatrists can treat conditions resulting from bone and joint disorders of the foot.
Our convenient, virtual consultation service is a great option if you have a busy schedule, or prefer the privacy of an online consultation.​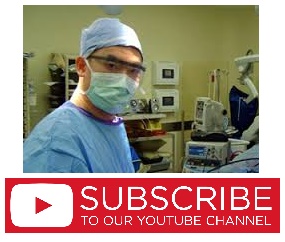 We also offer our exclusive state of the art Radiofrequency Ablation technology for this common problem of the foot, neuromas. This is a small probe that is inserted into the neuroma(s) and a 90 degrees celcius heat is applied to the nerve causing damage to the nerve so that it will no longer conduct pain signals.
This technology is used heavily in the neck and spine for nerve pain as well as for destruction of tumors. Procedure itself is totally painless. Patient is examined by our FFLC doctors, then determine if you are a candidate.
The procedure is done in our operating suite at 12250 Tamiami Trail East, suite 101 Naples, FL 34113.
The foot is prepped then nerves around the ankle is numbed with local anesthetics. 2 -3 application of the RadioFrequency tip is done for the treatment. Often times a second treatment is required at 1-2 months depending on patient recovery. Light band aid is applied and the patient walks out of the office.
It is FDA approved as a medical / surgical device but insurance will not recognize such for payment for use in the foot.
Masala S1, Cuzzolino A2, Morini M1, Raguso M1, Fiori R1.
Abstract
PURPOSE:
Morton's neuroma (MN) is a leading cause of disability. The purpose of this study was to investigate the effectiveness of radiofrequency (RF) in patients with chronic pain refractory to conservative therapies.
METHODS:
Between September 2012 and December 2016, RF was performed on 52 patients. A sterile RF needle probe (22G, 5-cm needle with 10-mm electrode active tip) was inserted between the toes into the intermetatarsal space at the center of the lesion. Potential complications of the intervention and post-procedure care were examined. All patients provided written, informed consent. All percutaneous procedures were performed with the NeuroTherm® NT1100 (Neurotherm Inc., M.) device and using ultrasound guidance (Philips IU22). Continuous RF was performed with one cycle of 90 s and with the probe tip maintaining a temperature of 85 °C (impedance 95-210 mΩ).
RESULTS:
Mean VAS score before the procedures was 9.0 ± 0.6. A reduction of pain intensity was achieved after 1 week by RF (mean VAS scores 3.7 ± 0.9; p < 0.05), with a stabilization of the painful symptomatology in the following months and after 1 year of treatments (mean VAS scores 2.0 ± 0.4 after 12 months, p < 0.05). The FHSQ scores showed improved quality of life (QOL) in all patients at 6 months (p < 0.05) and 1 year (p < 0.05) of RF. No patients developed complications.
CONCLUSIONS:
RadioFrequency is a safe, efficient, and minimally invasive technique for the treatment of symptomatic Morton's Neuroma.
Stump neuromas are prevalent about 50% of the time with surgical removal of the neuroma. Sometimes this could be more painful than the original neuroma itself.
Patients who have had neuroma surgery and failed, which are 50% of patients would benefit from Radiofrequency ablation at the Family Foot and Leg Center in Naples, FL. www.NaplesPodiatrist.com #swfl #topdoc #naplesfl
#neuromapain

Radiofrequency ablation is a great alternative to stubborn neuromas not responsive to injections, antiinflammatories, physical therapy and orthotics therapy. NO side effects noted from this procedure as the nerve is heated at 90C for 90 seconds x 2. Patients are treated once, then again one month after. Physical therapy after is mandatory as well as topical medication to help with the condition. Shockwave therapy can also add to benefit of none operative neuroma cures. We have a video of that also.
Background
Dr. Kevin Lam and his associates are on the cutting edge of technology and surgical innovation in the field. Family Foot and Leg Center, PA doctors are chosen lecturers to other DPM's and MD's in the field of foot and ankle surgery. Genuine knowledge and care for your foot and ankle needs.
Testimonials

"I consider myself fortunate to have Dr. Kevin Lam as my physician, I was about to lose all hope and sign up for surgery until my father, a local hospital executive mentioned your method. I traveled from N.C. to see Dr. Lam and I am glad I did." D.A. North Carolina

"Your physical therapy team is the best in Naples! They work together so well giving the patient the best care possible. Thank you again." -- M. Tayleiv, OH
"Your treatment and therapy have made a tremendous difference in my feet and legs, finally able to go for that 10 mile run without pain." -- Lynn M., Naples, FL
"As an anesthesiologist, I see the exceptional, good, bad with numerous other physicians / surgeons, I chose Dr. Kevin Lam for my surgical needs." Dr. A.L., Naples, FL
"You have been an amazing doctor in helping me get relief from my neuroma that grew back. Also, the shock wave therapy in conjunction with the RF ablation has helped the neuroma to shrink to almost nothing. I currently don't have any pain. .... I want to thank you for all of work and the success of getting me back to running short distance and I hope to be running longer distance by the fall. Thank you for all of your support over the past several months."
Warmest Regards,
Patient Ft Myers, FL



THANK YOU, THANK YOU, THANK YOU!
My foot is wonderful and my husband and I danced for 2 hours solid rock and roll at my 50th HS reunion this past Saturday night. No pain, no limping the next day!
We are in lovely and cooler Vermont and thinking of you and my now dancable foot.
My brother Gary says hi. He also knows about foot pain and the joy of being fixed by your skilled hands.
See you at my next appointment.

Elaine
Sarasota




Dear Dr Lam,
I appreciate all the care you have done for me for so many years and I'm so glad that you have taken care of my mom as well. May your business increase and may good things come your way, as you are a gift to all your patients who really need you.
Thanks!
You're the Best,
Sincerely,
Sharon S., Naples
Dr. Lam performed major correction of a congenital condition of both forefeet. In time, I would have been greatly reduced mobility-wise and comfort-wise…..a nearly crippling condition. I researched a second opinion through a major practice at a major Chicago hospital group just to understand my options given the seriousness of my prognosis. The left surgery reconstructed 75% of my foot, the right done in late 2013 a year after the first, is major but far less severe. This is major work, and I wouldn't want anyone else but Kevin Lam to do the work. If one takes the time to learn Dr. Lam's history and has reason to work with the physical therapy staff, their excellence is easy to discern for yourself. My wife had a noninvasive regenerative procedure for a torn tendon two years ago. This is how I met Dr. Lam and gained the fullest confidence in him. Said a different way, Dr. Lam and his practice are leaders in their field and truly care about patient outcomes. Their control over difficult processes and ensuring and explaining cautious recovery in a business-like way is there for the patient. Pain and wound management are incredible because they care and because they have the skills. They have great pride in their work, which deserves patient recognition. Pride and concern are too frequently lacking in our society. Not at the Family Foot and Leg Center.

Via Facebook post.
E. Sachs.
May 14, 2013

The RF Ablation has really work well I have no pain in my foot. You have been very helpful while working through the process of getting rid of my neuroma without surgery. My foot feels so much better. Thank you so much for your support!
TT, Fort Myers, FL
May 1, 2013
Dr. Lam,

Many thanks for your excellent care, professionalism and the smile from the staff at the FAMILY FOOT & LEG CENTER.
Dr. Pierini, M.D.
Dear Dr. Lam and Staff,

Thank you for your medical care and recommendations. Your treatment and physical therapy have made a tremendous difference in my feet and legs. The pain has diminished significantly and I feel better than I have in years.

Sincerely,
Lynn Murphy, Naples, FL

Call Today: 239 430 3668 (FOOT)
Self Service # 844-889-1725
Fax: 239 692 9436
Brennan Building
730 Goodlette Road, suite 102
Naples, FL 34102